Enter to win your free
Human Design Soul Blueprint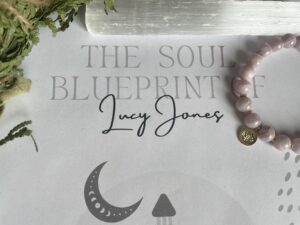 In the Spirit of Giving Tuesday
Over the past two months, I've immersed myself in the studies of Human Design. This framework integrates wisdom from the Kabbalah, I ching, Astrology and Vedic philosophy.
Throughout life, we are conditioned by society, our family and our culture and we can often lose and lack purpose. Human Design allows us to get personal and provides us wisdom and guidance to allow us to discover our soul's own unique blueprint, based on our birth date, place of birth and time of birth.
Human Design has been transformational in my healing journey and has allowed me to embrace my inner wiring. It has opened the door to self-love and has helped me understand myself on a deeper level that I didn't even know was possible.
On this day of giving back, I would like to offer one of you the chance to dive deeper into your own unique Human Design. One of you will have the chance to achieve the following, by simply entering your email address, and signing up for the Mindful Roots Musings Newsletter:
Amplify your essence with your unique Human Design: Restorative Love & Embodiment Guide and Mala Necklace made custom for your unique design, through the careful selection of gemstones.
As you journey down the path of discovery let Human Design be your guide. Human design assists you in understanding the beauty and power of who you really are. Human Design allows us to embody radical self-acceptance and compassion as it guides us to live in alignment with our true nature.
Human Design shows us where and how to access our body's consciousness as a decision-making tool, how you give and receive energy, live by your inner authority and strategy and ultimately empower you to live as your true SELF instead of who you are NOT.
What are we giving away?
By simply opting into our Mindful Roots newsletter you have the chance to win
Custom Mala Bracelet
A one-of-a-kind mala bracelet will have stones and crystal beads that support the foundational aspects of your human design. Your custom mala will include the following parts of your blueprint:
Your Profile

Your Energy Centers

Your Inner Authority

Your lead energies

Affirmations specifically for your type
Other aspects of your design that intuitively feel right, will be incorporated into your mala.
Human Design Reading & Restorative Love and Embodiment Guide
Your Blueprint is a downloadable comprehensive guide for YOU or SOMEONE you care about and explores your unique designs, including:
Type (how you best use your energy)
Strategy (how to create aligned opportunities)
Inner Authority (how to make best decisions)
Definition (how you best process information)
Open Centers (where you are most sensitive and are here to become wise),
Defined Centers (where your energy operates most consistently),
Channels (your innate strengths)
Profile (how you're here to manifest your purpose),
Not-self theme and Signature (signposts to keep you on track)
Incarnation Cross (your life's purpose)
**You will need to provide your Birth Date, Time, and Location (city) of your birth.
Simply fill out the form below for your chance to win!